Our Massage Treatments are designed to relax your overworked muscles and bring balance to your mind, body and soul.
We guarantee after your massage with one of our Estheticians you will feel refreshed and de-stressed.
Relaxation Massage:
Relaxation Massage  30 mins and 60 mins
Massage Enhancements:
*All massage services are performed by an Esthetician and are offered as relaxation only.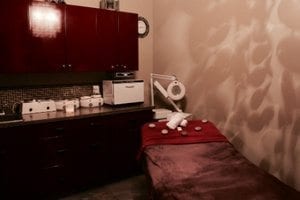 For more information concerning our salon and spa, or to schedule your own personalized appointment with us, please call The Retreat at 780-998-0922.