Sit back, relax, and think of what you put your feet through on a daily basis. Don't they deserve to be pampered? We think so too.
Our experienced Estheticians will offer you a luxurious experience bringing the life back into your tired feet while you unwind and take a break from reality.
Take a moment to check out our Pedicure Treatments and enhancements to discover which best suits your needs.
Take a moment to review what we have to offer and find out exactly what you need!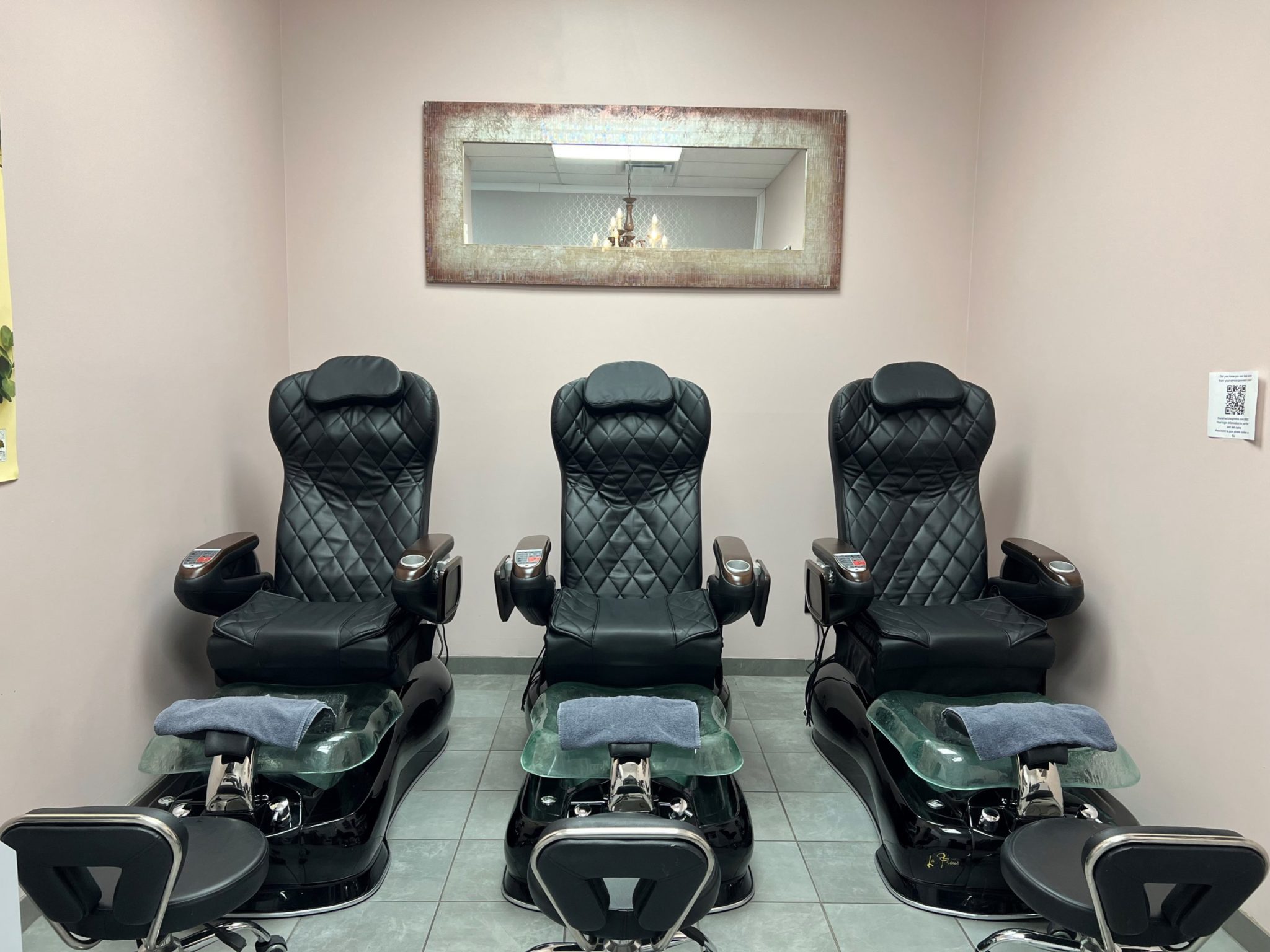 Eminence Pedicure $76.50 : The Eminence Pedicure is part of Eminence Signature Series. It is also one of the most luxurious treatments we offer. First, we use Eminence Organic Skin Care to hydrate the skin and erase the signs of aging. Indulge in a comforting mask with hot towels followed by a foot massage. We guarantee you will love it!
The Retreat Pedicure $66.50 : Your skin feels radiant and glowing using your choice of our wide selection of Hempz sugar scrubs and ultra hydrating moisturizers that leave your legs, feet and toes feeling soft, supple, and absolutely fantastic.
Pedicure 12 and under $42.00 : Our miniature version of The Retreat Pedicure will leave her feeling on top of the world the whole day through! This treatment includes a soak and cleanse, moisturizing massage, nail shape and paint.
Other Pedicure treatments include:
New Gel Polish Application

Regular Polish Application
Pedicure Enhancements:
For more information concerning our salon and spa, or to schedule your own personalized appointment with us, please call The Retreat at 780-998-0922.